Smart Manufacturing Audit
Objective potential analysis of your smart manufacturing status quo providing explicit recommendations
Smart Manufacturing Audit: identify and develop the full potential of your production
The benefits of an external Smart Manufacturing Audit are based on a professional and objective evaluation of your status quo regarding the digitilization of manufacturing processes. By the means of this standardized approach, our experienced project teams collaborate with your departments and experts to determine the potential for your production.
In just a few weeks we will identify your smart manufacturing potential based on interviews and workshops and you will receive a customized implementation plan with explicit recommendations for action.
The four pillars of the Smart Manufacturing Audit
Our proven methodology reliably highlights potentials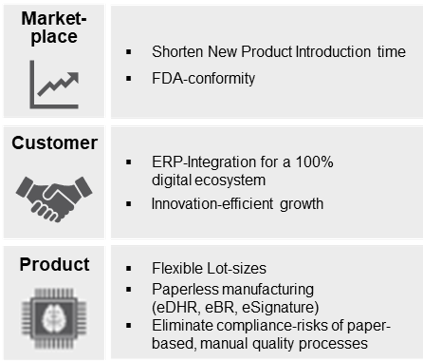 Trends
Preparation of interviews
Definition of relevant KPI's
Understanding critical success factors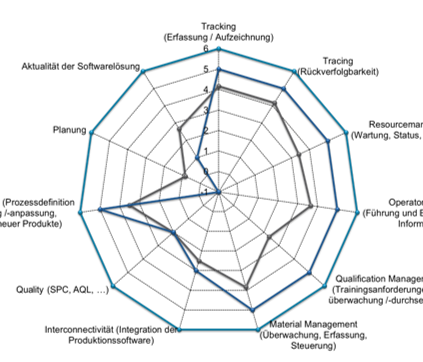 Process analysis
Executing interviews
Identify fields of action
Subject-specific maturity level assessment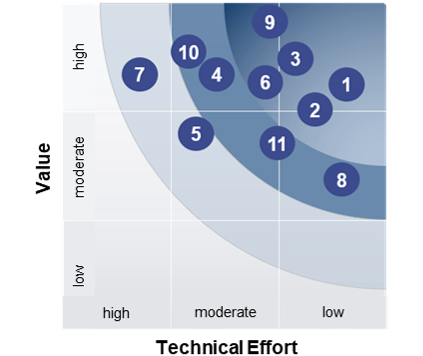 Evaluation of potential
Business Case (ROI)

Cost-benefit analysis
Prioritize fields of action
Implementation plan
Digitalization-roadmap
Cost-benefit analysis
Quick-wins
Decision template
The next step to your Smart Manufacturing Audit is only one click away!
Our Smart Manufacturing package for you
We jointly determine your status quo and create an extensive potential analysis with specific recommendations for action